Facts: How the Real Estate market reacts to a Presidential Election Year
When headlines are saturated with the latest poll numbers and candidates' remarks,
and family gatherings on holidays are loaded with a significantly increased tension because somehow it all comes back to the election 2020... And then, when it turns into a debate with your own relatives, then you know that it is a presidential election year: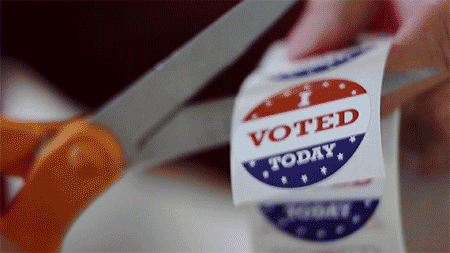 It may seem a bit strange for a presidential election to affect your home's value, but we already know that election years can be quite stressful especially for buyers as the result of an election can potentially affect your finances. This potential effect is due to the different housing and mortgage policies of the different candidates and parties.
A study by Meyers Research analyzed the data going back 50 years to better understand how the real estate market reacts to an election year. The study confirmed seasonality affects new home sales every fall, but the drop is more pronounced in an election year (-15% in election year vs. -8% year after the election).
Another survey conducted during the 2008 election found that "the election was really weighing on the minds of the would-be buyers." This weight and uncertainty will cause people to make less large purchases or investments, such as real estate.
Due to the aforementioned reasons, slower growth can be expected in Q1 and Q2 2020 but the demand for housing will not be lost because of this, instead, it will be pushed out to the year after the election - as long as the economy is strong.
It is highly recommended that buyers and sellers pay closer attention to the real estate market in a presidential election year and contact their real estate professional for further information about their respective local markets.
How do you think the presidential election will influence house prices?
How do you think the real estate market will be reacting if Trump gets re-elected?
Feel free to comment below!
#govote #democrat #republican #independent #socialism #capitalism