Love Real Estate? If yes, you will love these real estate movies
Updated: Sep 14
The Real Estate Movie List:
Must-sees for real estate and movie lovers.
Have you seen them all?
It's a Wonderful Life (1946)
In this 1946 American Classic Christmas fantasy good George Bailey battles evil developer Mr. Potter over affordable housing in his community and contemplates what would have happened if he was never born.
"Fifteen years ago, a half-dozen houses stuck here and there. There's the old cemetery, squirrels, buttercups, daisies. Dozens of the prettiest little homes you ever saw. Ninety percent owned by suckers who used to pay rent to you...
You know very well why. Every one of these homes is worth twice what it cost the Building and Loan to build. If I were you..." - Real Estate Salesman
Homeownership is a foundation of the American Dream and "It's a Wonderful Life" is perhaps the strongest cinematic advocate of homeownership.
The movie produced by Frank Capra stars James Stewart as George Bailey and Henry Travers as guardian angel Clarence.
Glengarry Glen Ross
You either have seen it many times or just heard of Alec Baldwin's famous monologue in the 1992 movie adaption by David Mamet from his 1984 Pulitzer Prize-winning play of the same name: Glengarry Gen Ross.
Four real estate fishy salesmen played by Al Pacino, Jack Lemmon, Ed Harris, and Alan Arkin, work alongside their office manager, played by Kevin Spacey, in the sales offices in Chicago.
A sales meeting held by a salesman "from downtown", and here comes Alec Baldwin's famous monologue that reveals the month's sale contest:
The winner of the contest will receive a new Cadillac, two will receive the valuable Glengarry leads, though the bottom two salesmen will be fired.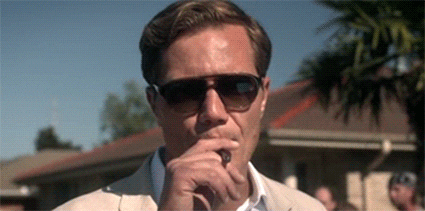 99 Homes
Michael Shannon (Elvis vs. Nixon) and Andrew Garfield star in Ramin Bahrani's drama 99 Homes.
Set in Orlando, Fl, during the Great Recession, a construction worker and his family are evicted from their home by e-cigarette vaping Shannon.
The construction worker starts to work for the businessman in pursuit to earn back his family home.
A deal-with-the-devil that comes with an increasingly high cost - the situation grows more brutal and dangerous than you could imagine.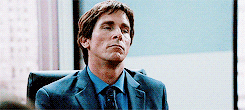 The Big Short
The 2015 biographical drama "The Big Short" is based on the 2010 book "The Big Short: Inside the Doomsday Machine" by Michael Lewis. This flick shows with very little dramatization how the financial crisis of 2007-2008 was triggered by the United States housing bubble
Entertaining, engaging, but also terrifying - "The Big Short" offers one of the strongest cinematic explanation of the global financial crisis.
The movie produced by Dede Gardner, Jeremy Kleiner, Arnon Milchan, Brad Pitt stars
Christian Bale, Steve Carell, Ryan Gosling, and Brad Pitt.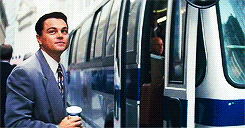 Wall Street: Money Never Sleeps
Okay, the GIF above the headline "Wall Street: Money Never Sleeps" (also known as Wall Street 2 or Wall Street 2: Money Never Sleeps) is actually Leonardo DiCaprio in Wolf of Wall Street.
This description is about the 2010 American drama film directed by the legendary Oliver Stone. It stars Michael Douglas, Shia LaBeouf, Josh Brolin, Carey Mulligan, Frank Langella, Susan Sarandon and Eli Wallach in his final movie role.
It all takes place around the 2008 financial crisis.
Open House
Oops, I did it again! Okay, the GIF above is actually the crew of Workaholics by Blake Anderson, Adam DeVine, and Anders Holm, as well as Kyle Newacheck.
The Netflix movie Open House: A house is for sale and hosts a series of open houses, but at night, something seems amiss. At one point, the owners come home to find someone has set a place setting for three at a candle-lit table. A real estate movie on Netflix with a twist.
Guest House


A newly engaged couple finds the home of their dreams and it quickly becomes a nightmare when the previous owner's friend (Pauly Shore) continues squatting in their Guest House. It leads to a turf war that ultimately ruins their house, their marriage and their lives.
1 BR
We all have apartment horror stories: annoying roommates and landlords, dilapidated buildings, among many more nightmare scenarios. The search for a nice place to live in a desirable location with reasonable rents, decent neighbors and soundproof walls is more of a challenge than it should be, so when Sarah lucks into a sweet one-bedroom apartment (1 BR) at Asilo Del Mar Apartments, she think she's hit the jackpot. Soon, Sarah learns she didn't choose this apartment - it chose her.
Skyscraper
Rising High
High-Rise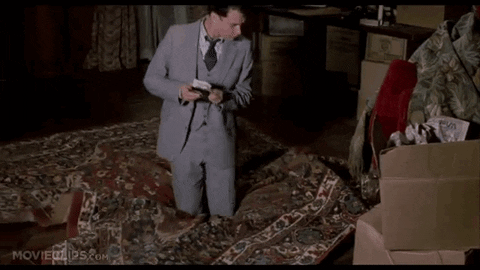 Money Pit
Tom Hanks and Shelley Long staring as a couple who attempt to renovate a recently purchased house.
Did anybody say Fixer-Upper?
The Money Pit is an American comedy directed by Richard Benjamin and true essential 80's flick.
"Stairs. Ha. A Staircase. We have stairs."
"Oh hello, Mr. Stairs I've missed you."
Tom Hanks
quin·tes·sence: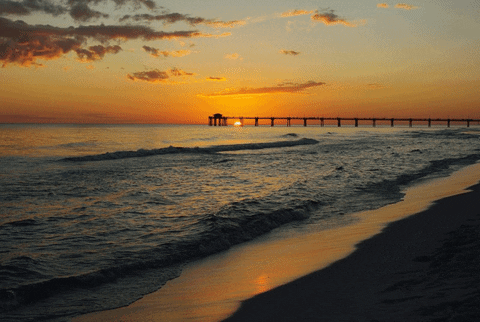 Kim Nikolaus Rogowski REALTOR®  CA DRE# 02091199
+1 323.530.7298   
kiniro@casqft.com